Most Popular Web Development Trends of 2022
Author : blogAdmin
April 12, 2022
Latest UI Trends for 2022
The key of website design is to look to the future. UX design is an interesting topic that includes creating new things, applications, web designing, and graphical interfaces well as keeping up with technological innovations. Technology evolves at a rapid pace, and web design trends are no exception.
In recent years, designers and Web Design companies that were once revolutionary are becoming outdated, and repetitive. The worst thing you want to happen when visitors arrive at your site and reject it because it is outdated or lacks to adhere to the latest web standards.
Our prestigious web design team stays on top of all the newest website design and development trends in order to design highly functional, user-friendly websites that operate well and look amazing. Let's take a look at some of the most important website design trends for 2022 in India.
1.     Mechanics of Split-Screen
Split-screen layouts are ideal for minimalist website designs that aren't overburdened with bold components. Furthermore, it would be an excellent alternative for landing pages with side-by-side options. The trend from a few years ago was useful for usability and responsiveness at the time, but it's now more of a design.
Screens that are divided horizontally or vertically with the same or distinct functional or click actions on either side are examples of these graphics. They offer a strong visual experience as well as various menus and tabs to access information.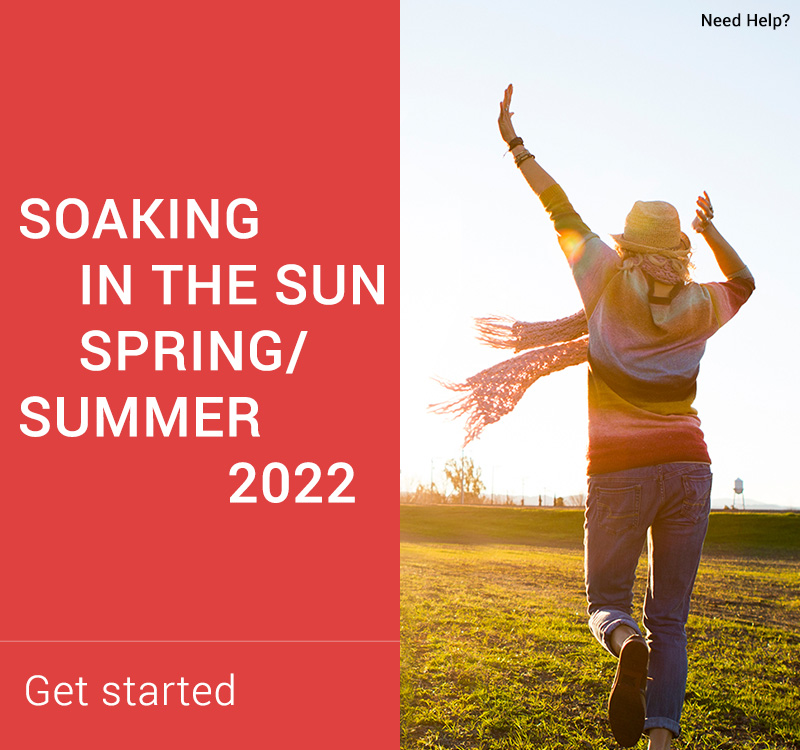 2.     One page Website
A one page website is one which has one HTML page. There are no extra pages like an about us page, Services, or Contact Us page.  We've noticed an increase in the popularity of one-page websites, which do away with menus and navigation in favor of easy scrolling. When the topic matter is shorter, such as a portfolio or the presentation of a single idea, one-page sites perform well.
One-page websites push designers to reconsider their whole strategy and structure in order to not only put all of their information in the center but also to determine what is most crucial to showcase in the first place. These sites operate best when the topic matter is narrower, such as a portfolio, but they can also serve as a helpful bridge to bring visitors where they need to go faster and more efficiently without the need for unnecessary searching.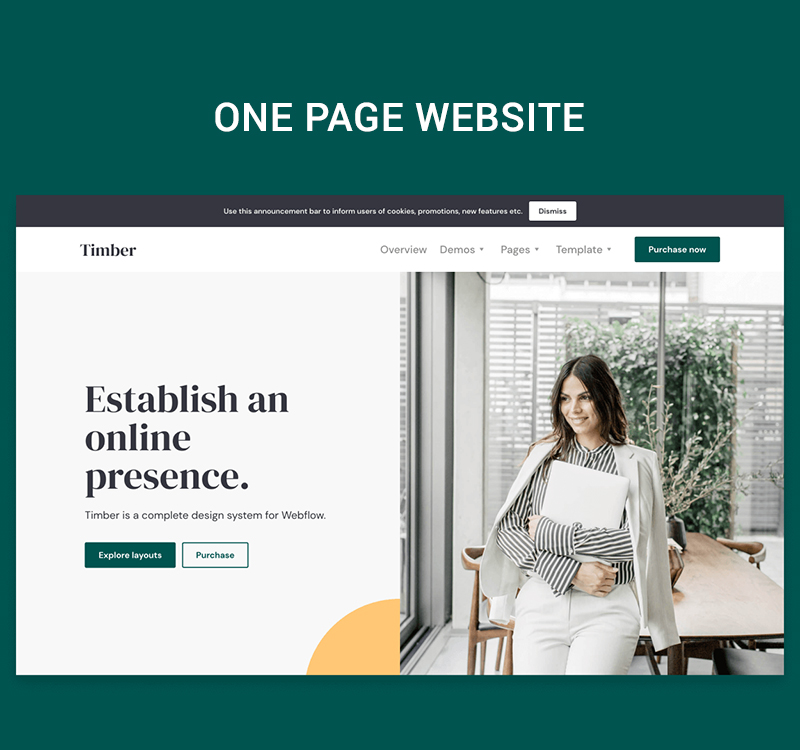 3.     Responsive Web Design
It's no longer enough to have a static website design that merely looks excellent on a computer screen, especially as the internet is increasingly accessed via mobile devices. When designing a website, you must take into account tablets, computers, and various smartphone models with various screen sizes.
You can ensure that your website appears great on cell phones, tablets, laptops, and desktops by using responsive web design. A better user experience with responsive web design implies more conversions and increased revenue.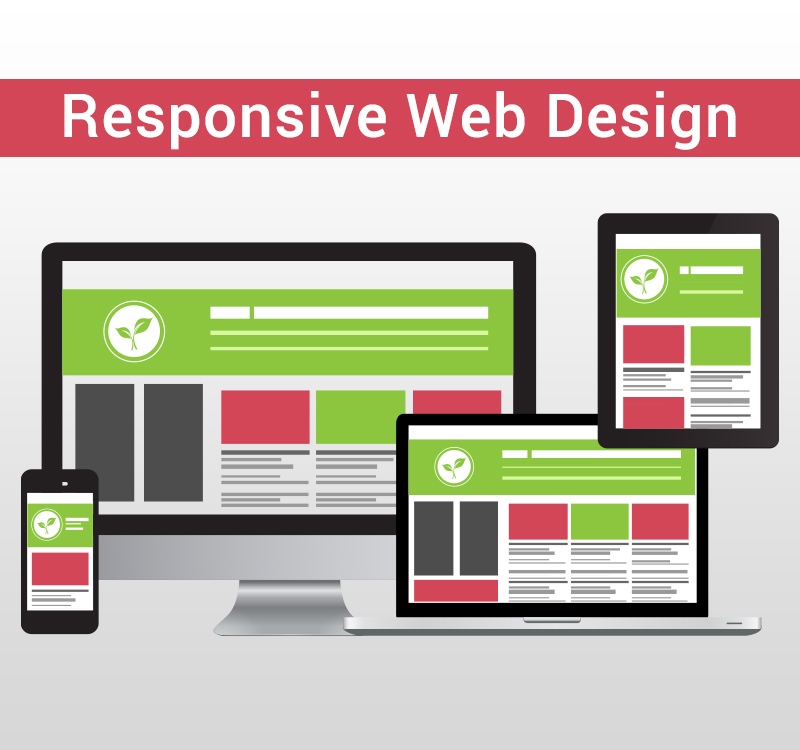 4.     Custom Graphic Designs & Illustrations
When compared to stock photos, the visual effect of a custom artwork has a greater impact on visitors. An illustration with vivid colors says a lot and is more engaging than merely an image. Because of the above-mentioned issue, companies are now striving to incorporate modern graphics into their websites in order to make their online presence more fascinating and engaging.
Do you want to set your website out from the competition? The best method to do it is to use customized designs with images and sketches. We provide the latest software development with unique web design services; visit our Web development company to seek help now.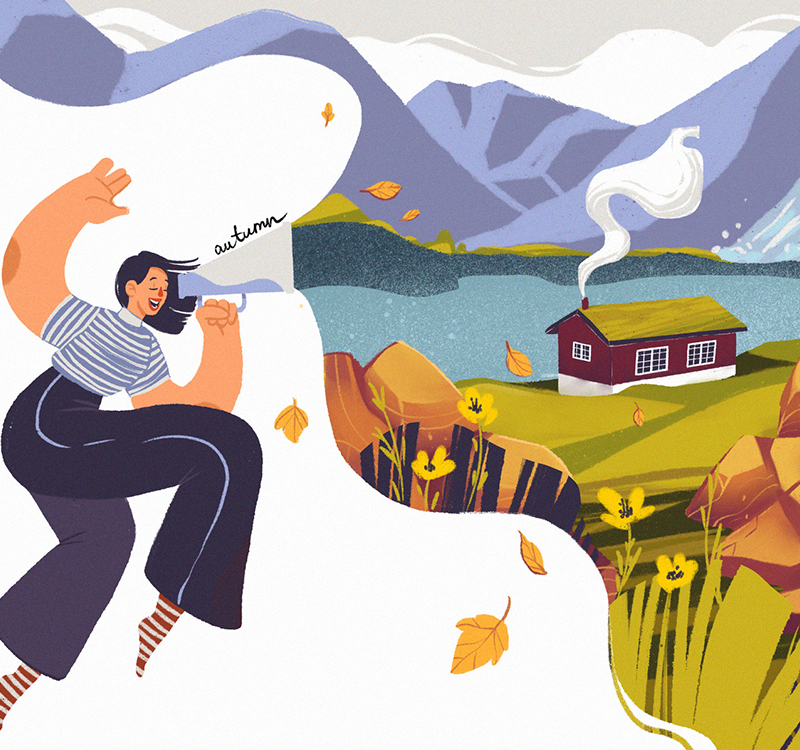 5.     Minimalism or flat design
Flat design, often known as minimalism, is not a new trend, but it is predicted to last for quite some time. Flat design is often connected with a lot of white space, but minimalism does not have to be synonymous with white in 2022. According to IT experts, there will be a lot of colorful minimalist experimentation.
You can follow this trend by creating a website with a bright background color, few design elements, and clean typography to produce a visually appealing and user-friendly website. Simply put, minimalism does not have to be monotonous, and you can experiment with color.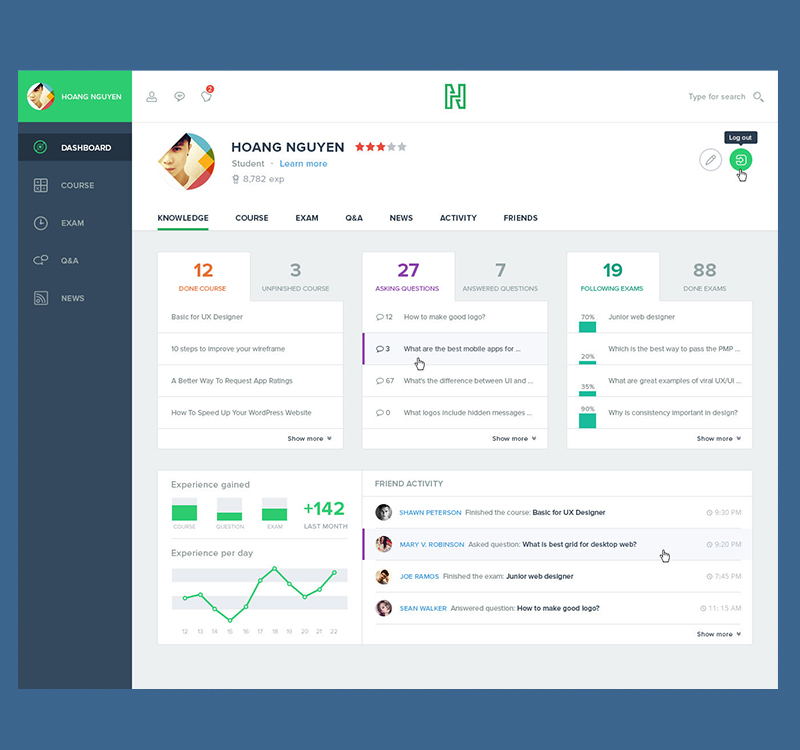 Conclusion
Some of the topics that we discussed in this blog may be known to you, but others may be new to you.  Before you choose a trend to implement, keep in mind the primary goal of your website which is to assist people in achieving their objectives by creating effective websites.
Before implementing a trend, you should examine the benefits and drawbacks. Choose the one that provides a more enjoyable and engaging user experience. Our web design and development team came up with a visually appealing and effective design that integrates many of the most recent web design trends.